bird by bird
Some Instructions on Writing and Life
By Anne Lamott
237 pp. Anchor Books.  $12.95.
It can be a huge challenge to sit down and write.  Summer is especially difficult because the weather outside is so inviting. Everyone seems to be outside playing and picnicking, while as a writer, you are sitting there at your desk trying to get something down on paper. Summer may be a good time to take a writing workshop or join a writing group, or it may just be a good time to read Anne Lamott's book bird by bird.
Lamott's musings offer useful instruction on the writing process and on life in general.  The book is set up similar to a writing class, and in each chapter Lamott has written witty analogies and helpful suggestions for getting into the flow.  bird by bird is well organized in five parts, which makes this book enjoyable and easy to read.  In the chapter entitled "Shitty First Drafts", Lamott encourages us to get the first draft written no matter what, "The first draft is the child's draft, where you let it all pour out and then let it romp all over the place, knowing that no one is going to see it and that you can shape it later."
Lamott explains the writing process by asking us to remember Cat Ballou where a very drunk Lee Marvin goes from unconscious to ranting to roaring to weeping defeat, and then finally passes out.  She makes sure it is clear that as writers, we don't let this happen to ourselves, "You get your confidence and intuition back by trusting yourself, by being militantly on your own side.  You need to trust yourself, especially on a first draft, where amid the anxiety and self-doubt, there should be a real sense of your imagination… romping all over the place."  The fragments from Lamott's memory are terrific examples of the grueling process writing can be, as well as the obstacles life presents on a regular basis.
Let's face it, writing is a solitary process, but life on the other hand is richer when we have caring relationships.  So by having colleague read your drafts, you can have the best of both worlds.  Lamott tells us that whenever she is giving a lecture at a writing conference she mentions the benefits of finding someone to read your drafts.  If you are so reclusive at this point in your life that you don't have anyone you trust to read your drafts, then she suggests writing groups as a good alternative,  "Some of my students have put ads on bulletin boards and in small newspapers, announcing the formation of a writing group…  My New Age friends claim that they've started groups by just 'putting it out to the universe.'  I always picture the universe hearing the call, and flipping breathlessly through its little Rolodex…"
In the end of bird by bird, Lamott talks about publication and other reasons to write.  She has some great insight into the publishing world and what it means to finally be a published writer.  She does not always shed a glorious light on the subject and often leaves out the excitement of publication and the accomplishment of completing such an amazing feat.  Instead she warns us, "For me, it has been more like a cross between the last few weeks of pregnancy, when you look and feel like Orson Welles and you are hormonally challenged up the yang… and the first day of seventh grade P.E. class, when they make you line up by size before they hand out your gym uniform…".  Anne Lamott encourages her readers to focus on the writing, not the outcome.
And so, bird by bird is a great book to get you moving in the right direction without the hindrances of trying to create a masterpiece right off the bat.  So before I rush off to work on my next shitty first draft, I'll leave you with this quote from my favorite chapter in bird by bird, "And the truth of  your own experience can only come through in your own voice.  If it is wrapped in someone else's voice, we readers will feel suspicious, as if you are dressed up in someone else's clothes."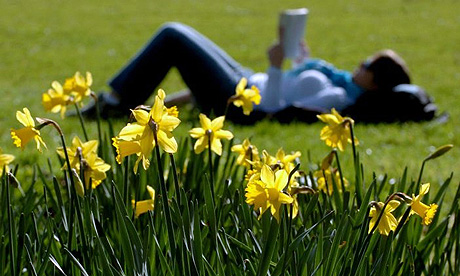 If you are interested in joining an academic writing group please contact Dr. Sally Jensen at drsally@dissertationdoctor.com